Check out 40 of the best landscape / landscaping quotes below!
Best Landscape Quotes
1. "Each city has its own culinary landscape." – Padma Lakshmi
2. "For me nature is not landscape, but the dynamism of visual forces." – Bridget Riley
3. "The landscape you grow up in speaks to you in a way that nowhere else does." – Molly Parker
4. "If you get the landscape right, the characters will step out of it, and they'll be in the right place." – Annie Proulx
5. "Landscape is a piece that is emotional and psychological." – Jim Hodges
6. "We are a landscape of all we have seen." – Isamu Noguchi
7. "Just as storms change the landscape of the earth, our hardships change the landscape of the heart." – Yasmin Mogahed
8. "As the threat landscape continued to evolve, so did our approach to keeping our communities safe." – Alejandro Mayorkas
9. "I still don't know why, exactly, but I do think people can have a spiritual connection to landscape, and I certainly did in Iceland." – Hannah Kent
10. "I really do believe that art changes the landscape of the world." – Marc Jacobs
11. "I have a fondness for when the landscape becomes surreal." – Edward Burtynsky
12. "Atlas! How little does the memory of these human inhabitants enhance the beauty of the landscape." – Henry David Thoreau
13. "Enjoyment of the landscape is a thrill." – David Hockney
14. "I stress the uniqueness of the Australian landscape and its metaphysical and mythic content." – Arthur Boyd
15. "I live in a landscape, which every single day of my life is enriching." – Daniel Day-Lewis
16. "The lake and the mountains have become my landscape, my real world." – Georges Simenon
17. "We are the children of our landscape; it dictates behavior and even thought in the measure to which we are responsive to it." – Lawrence Durrell
18. "It is only in appearance that time is a river. It is rather a vast landscape and it is the eye of the beholder that moves." – Thornton Wilder
19. "An author knows his landscape best; he can stand around, smell the wind, and get a feel for his place." – Tony Hillerman
20. "Landscape is history made visible." – J.B. Jackson
21. "The mind is never more highly gratified than in contemplating a natural landscape." – Henry Home
22. "This is the gift of the landscape photograph, that the heart finds a place to stand." – Emmet Gowin
23. "Works of art are landscapes of the mind." – Ted Godwin
24. "Any landscape is a condition of the spirit." – Henri Frederic Amiel
25. "The real voyage of discovery consists not in seeking new landscape, but in having new eyes." – Marcel Proust
26. "Life is like a landscape. You live in the midst of it but can describe it only from the vantage point of distance." – Charles Lindbergh
27. "Don't look for new landscapes, use new eyes to see what is already there." – Gerald Causse
28. "Study nature, love nature, stay close to nature. It will never fail you." – Frank Lloyd Wright
29. "Landscape photography is the supreme test of the photographer – and often the supreme disappointment." – Ansel Adams
30. "There is an eternal landscape, a geography of the soul; we search for its outlines all our lives." – Josephine Hart
31. "I don't divide architecture, landscape and gardening; to me they are one." – Luis Barragan
32. "All gardening is landscape painting." – William Kent
33. "Roots are not in a landscape or a country, or a people, they are inside you." – Isabel Allende
34. "I think landscape photography in general is somewhat undervalued." – Galen Rowell
35. "I love to try and change the landscape, whatever it is." – Robert Plant
36. "All of my work comes out of a deep concern for human expansion into the landscape." – Edward Burtynsky
37. "Horses make a landscape look beautiful." – Alice Walker
38. "The good is, like nature, an immense landscape in which man advances through centuries of exploration." – Jose Ortega y Gasset
39. "Quality of life is not only about what you find in the shops; it's about the landscape." – Donald Tusk
40. "I get excited by landscape." – Adrienne Kennedy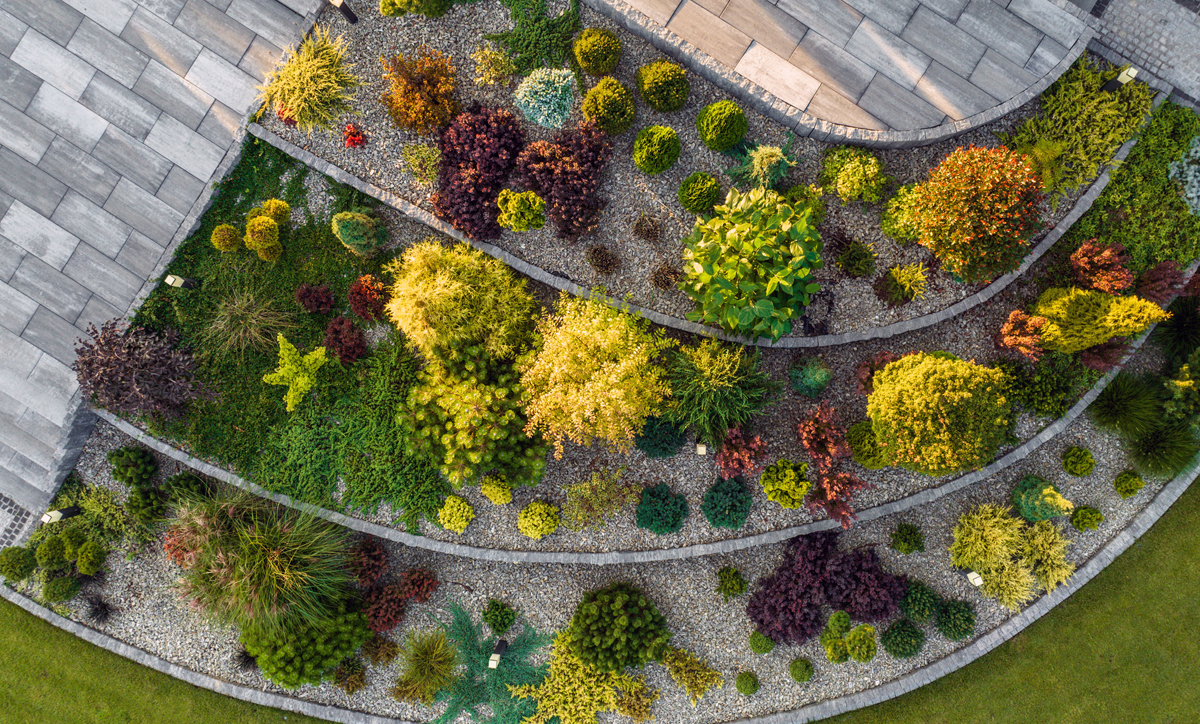 More Landscape Quotes:
Koi Pond Design & Installation
Start creating your very own Outdoor Fireplace or Outdoor Kitchen in Scottsdale or Phoenix, Arizona by giving Arte Verde a call today at (602) 618-0688 to schedule a free consultation!